Thunderbolt Wreck Dive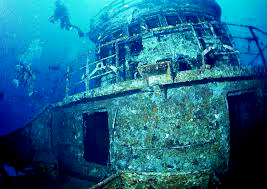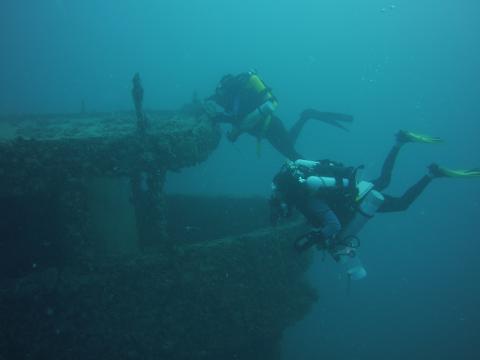 Duration: 5 Hours (approx.)
Location: Marathon, Florida Keys
Product code: tboltdive
THUNDERBOLT WRECK DIVE!

Originally named the Major General Wallace F. Randolph the 188' long vessel "The Thunderbolt" was built to plant and tend defensive mine fields for the Army. As the owner changed, the ship was renamed Nausett, Sea Searcher and finally Thunderbolt. She was intentionally sunk on March 6, 1986. She lies upright with a maximum depth of approx. 120 ft. Most of the dive can be made above the main deck level which is about 110 ft. the forecastle,which features a large spool, is around 90 ft and the super structure tops out at around 70 ft. Due to length of time she has been down, the Thunderbolt is home to a diverse habitat which includes several Goliath Groupers, eels, schools of barracudas, balls of bait fish, and a wide variety of corals. Diving this wreck is made easy due to a guide line system that runs from the stern of our vessel to the wreck itself.

After a brief surface interval we will visit a featured tropical reef for a second dive.


At Hall's, trips aboard the Lady Key Diver are setup for comfort and convenience.

The Lady Key Diver is for diving only. Inspected by the United States Coast
Guard, she is approximately 40-feet long and cruises around16- 17 knots.
She has a cooler to store your beverages, a freshwater shower, ample
room for gear storage with cylinder storage at your back. While aboard
Lady Key Dive you are free to walk where ever you would like. For
convenience, large handrails are placed all the way around the
vessel-even at the front deck. The cabin area provides excellent shelter
from wind and sun. The front deck is just the place to lie out and work
on that tan between your dives!

The true beauty of this vessel is that it is so easy to dive from. Divers can put all their gear on
right at their seat. Without a delay they can walk to the rear, holding the handrail and step through the cutaway transom right into the water. It couldn't be any easier. When it comes to getting back in, there are two big stairway ladders where you can walk right back into the vessel
with ease.


Another exciting thing about this vessel is that it is specifically equipped to find those exceptional but unmarked
diving locations! Like any vessel though, she is only as good as the people who operate her. The Lady Key Diver excels in this area. Each
crew member from Hall's has been specifically trained for their job and are either licensed Captains, Instructors, or both. The Friendly crew
dedicates themselves to making sure everybody has a good time and a rewarding diving experience.

This product includes a charter aboard the Lady Key Dive where we will bring you to two different
tropical reef locations with time for diving two tanks of air. Rental tanks are hauled to the boat for diving passengers. Soft lead-shot
rental weights are kept on board. Fresh fruit is served after every dive.

Requirements

At least 15 years of age minimum.
Advanced or Open Water Diver Certification with proof of dive experience at a depth greater then 80fsw
Proof of Certification
Documented recent (within 12 months) dive experience
You must have a bottom timer or personal dive computer
If you do not have qualifying deep experience you can hire one of our professional instructors to guide you on this excursion- select Deep Guide in extras.

Schedule

Departure Times: 9:30AM and 1:30 pm
Check-in time: 9:00 am for morning trips and before 1:00 pm for the afternoon Trip
Check-in location: Hall's Diving Center located at 5050 Overseas Highway, Bay side, Marathon Florida Keys

What to Bring:

Confirmation Email
Bathing suit
Towel
Sunscreen
Sunglasses
Personal Dive Equipment / Tanks - or add in extras if you need to rent

Notes:

As soon as you can, after you arrive in the Keys, stop in and visit with
us! This will give us plenty of time to prepare you for your adventure
and provide you with an orientation to our services, your schedule and
activity locations.

This activity needs a minimum number of divers. If the minimum is not met, the activity may be cancelled, in
which case you will be allowed to reschedule, receive a full refund, store credit, or receive credit for a future dive trip. The same applies
if Mother Nature has presented conditions that require a trip delay or cancellation.

Upon booking, you will receive a confirmation Email and your receipt. Save a copy of the Email and bring it with you to present upon
arrival. It is best you book in advance to ensure your space on the
boat.