Advanced Adventurer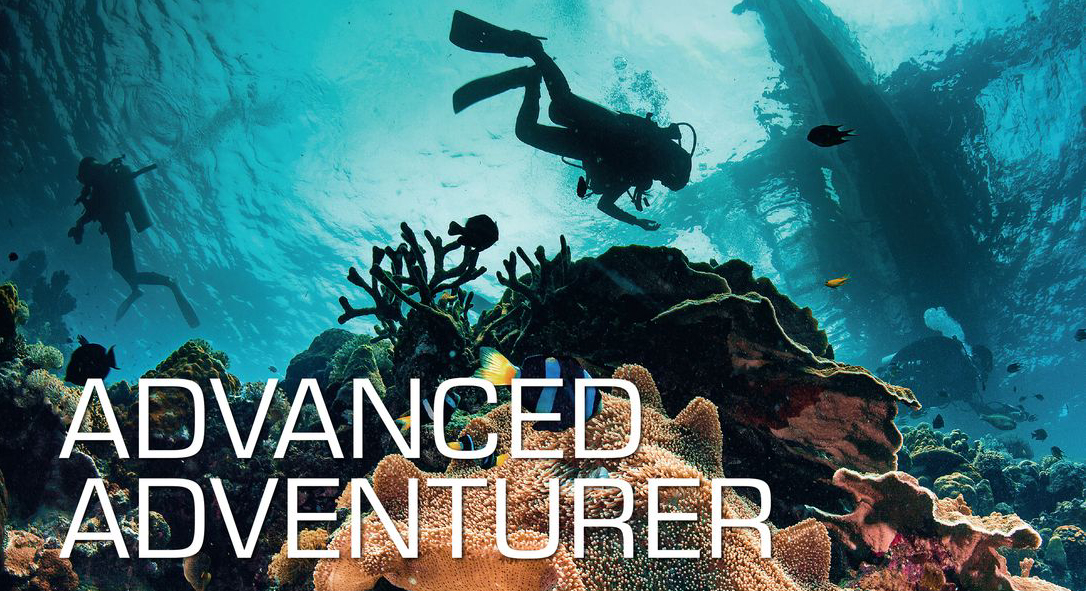 Duration: 3 Days (approx.)
Location: Marathon, Florida Keys
Product code: advadventure
You earned your Open Water Diver certification, and
joined a global community of passionate divers. If you are unsure of the
next step in your journey, the Advanced Adventurer program has the
answer.
Choose five specialty programs that interest you, like Boat Diving, Navigation, Enriched Air Nitrox, Perfect Buoyancy, Deep or even Night Diving!
Once you select your five programs, read the associated student materials to gain in-depth knowledge of the techniques and experiences required for each program. Your Hall's Dive Professional will then conduct a pre-dive briefing and in-water Adventure Dive for each of the programs you chose.
The goal of the Advanced Adventurer program is simply to give you experience with a wide variety of scubaspecialty programs. It provides an introduction to the necessary equipment, skills, knowledge and experience required to earn a certification in one or more of the Hall's Specialty programs you are interested in.
If you later choose to complete one or more Specialty programs, each of the Adventure Dive you completed counts
as the first dive towards that Specialty program, and you only need to complete the academic requirements and any remaining dives!
Whats Included: Three two location dive charters, your digital academic sessions, professional instruction, tanks & weights
What to bring to the course: Proof of Certification, Your reservation Confirmation, Your BCD, Air Delivery System, Exposure Suit, Mask Fins Snorkel, Timing Device / Computer

If you are not bringing your total dive system with you these items may be rented from us and can be added to your package when making your reservation.

Additionally, we recommend you also bring a towel, sun screen, swimmer ear drops, sea sickness medication, mask cleaner and defog
Minimum Age:10; 12 if Deep Diving dive is included

Certification Prerequisites:Open Water DiverNote: Max depth is 30m /98 ft if Deep Diving dive is included.

Academic Sessions:Online learning

Pool/Confined Water Sessions:Not more than 5

Open Water Dives:Not more than 5

Maximum Training Depth:Varies